De Alpina B7 Turbo Coupe werd geïntroduceerd in 1978 en was daarmee de eerste 6-serie die door Alpina werd gemodificeerd. Onder de kap lag een gemodificeerde 3.5 liter motor met turbo die een vermogen leverde van 330pk. Het model was leverbaar met een close-ratio vijfbak of een handgeschakelde vijfbak met overdrive. Afhankelijk van modeljaar claimde Alpina een acceleratie naar de 100 km/u in 5,9 of 6,7 seconden en een topsnelheid van 250 of 265 km/u.
Tussen december 1978 en juni 1988 zijn er totaal 313 exemplaren geproduceerd in twee generaties.
Alpina B7 Turbo Coupé
Deze Alpina B7 Turbo Coupé in Alpina Blue wordt in Duitsland te koop aangeboden via de Facebookpagina van Mint Classics. De verkoper is erg zuinig met informatie over deze coole Youngtimers, echter wilden wij je deze sensatie niet onthouden. Wel wordt er beschreven dat het om een indrukwekkend exemplaar gaat met slechts 60.247km op de teller.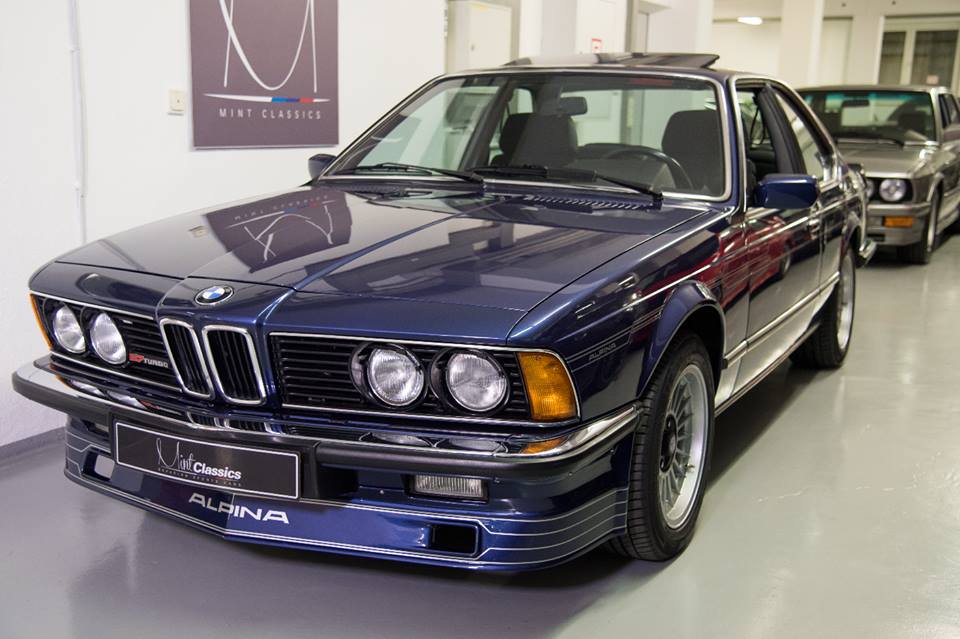 Ook de prijs blijft gissen.
Deel hieronder je mening over deze Alpina!