Historie Innocenti De Tomaso 90L
In 1974 begon de pas samengestelde vennootschap British Leyland Motor Company (BLMC) met de productie van de Innocenti Mini nadat het in 1972 Innocenti had overgenomen. De auto was technisch gebaseerd op de Mini van British Leyland maar had een andere, door Bertone ontworpen carrosserie waardoor hij er veel moderner uitzag. Ruim een jaar later was BLMC alweer failliet, vanwege het Britse wanbeheer, waarna Innocenti werd overgenomen door het Italiaanse De Tomaso.
De Tomaso is met name bekend van de brute sportwagens als de Mangusta en Pantera, auto's met een Italiaanse koets en een Amerikaans hart. Nu was het andere koek rond de Mini als basis een volledig nieuwe carrosserie, die voor die tijd moderner oogde, te bouwen. Zo beschikte het sportwagenmerk in 1976 ineens over een kleine auto in het gamma.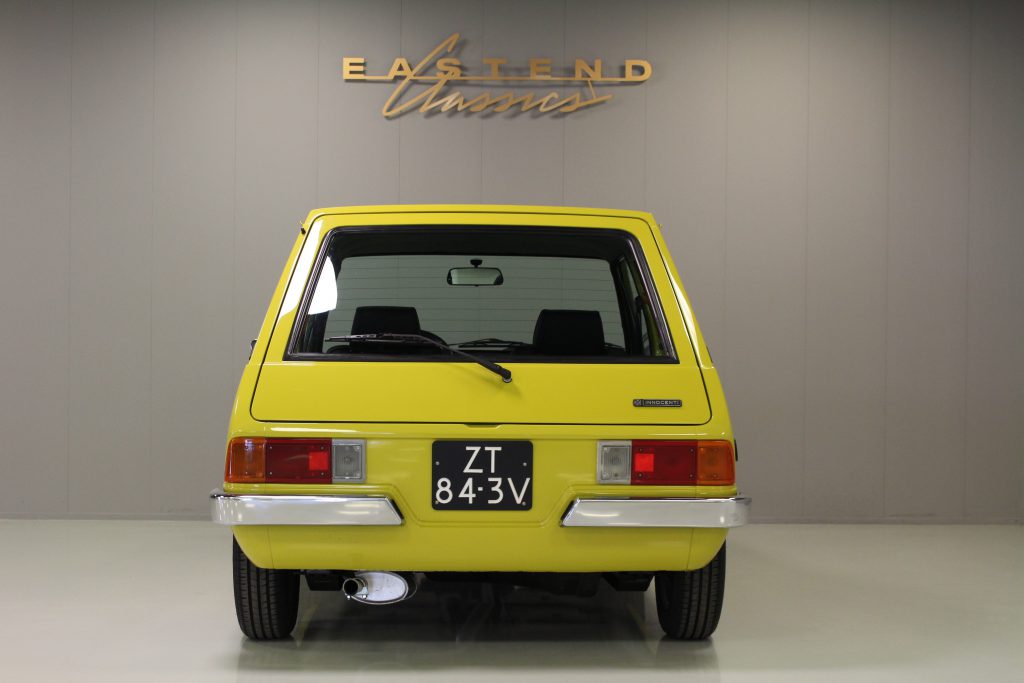 De Innocenti De Tomaso, zoals het autootje ging heten, was beschikbaar als 90L of 120L, de eerste beschikte over 900cc, de tweede had een cilinderinhoud van 1.275cc. In de loop van de productie werd de toelevering van onderdelen uit Engeland steeds moeizamer waardoor De Tomaso op zoek ging naar een andere producent voor de motoren. Dat werd Daihatsu met een nieuwe 1-liter driecilinder met een vermogen van 31pk tot 72pk voor Turbo versie.
De verkoop van de Innocenti De Tomaso werd een klein succes en werd gebouwd tot 1993 nadat FIAT in 1991 het meerderheidsbelang in Innocenti had verworven.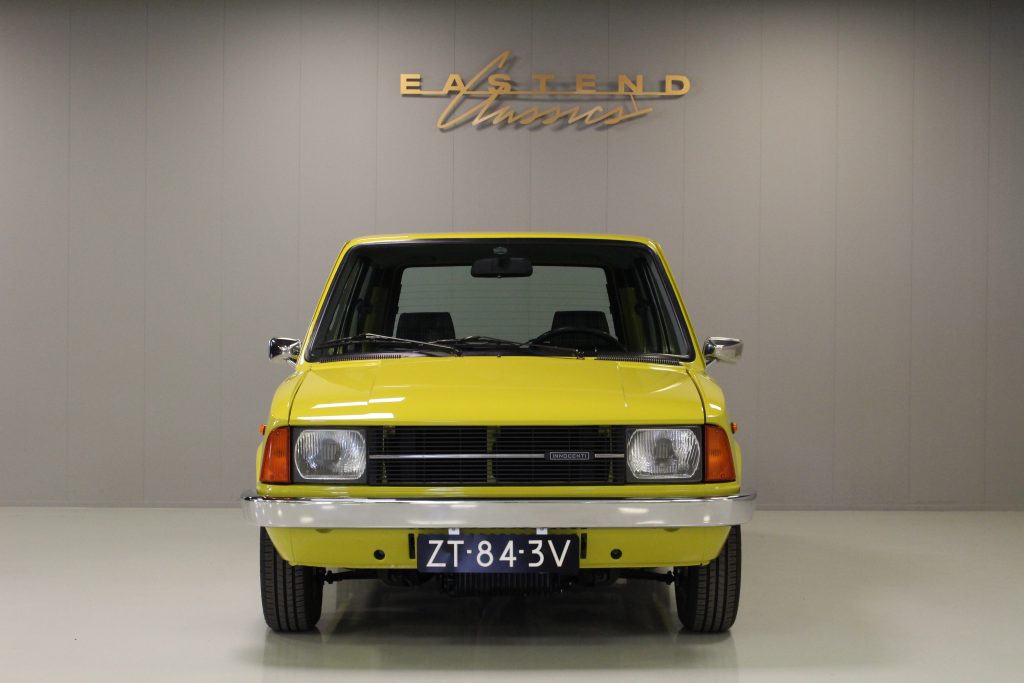 Deze Innocenti De Tomaso 90L uit 1981
Deze one-of-a-kind Innocenti De Tomaso 90L is nieuw geleverd in Spanje met bouwjaar 1981. In 2017 kocht de huidige eigenaar de Britse Italiaan van de eerste eigenaar (!) en begon aan een uitvoerige restauratie. Het betreft een vroeg exemplaar waarbij de pure lijnen van het Bertone-design het beste tot hun recht komen met onder andere de dunne chromen bumpers. De huidige eigenaar heeft de auto tot in de perfectie gerestaureerd waardoor deze tot de beste exemplaren ter wereld behoort.
Techniek
Eenmaal aangekomen in Nederland begon een uitvoerige restauratie waarbij perfectie de maatstaf was. De body is gerestaureerd vanaf "bare-metal" en van een topklasse laklaag voorzien, een spectaculair geel met een vleugje olijfgroen. Alle techniek werd gereviseerd of vervangen en de 998cc motor werd vervangen door een krachtiger 1.275cc Cooper exemplaar.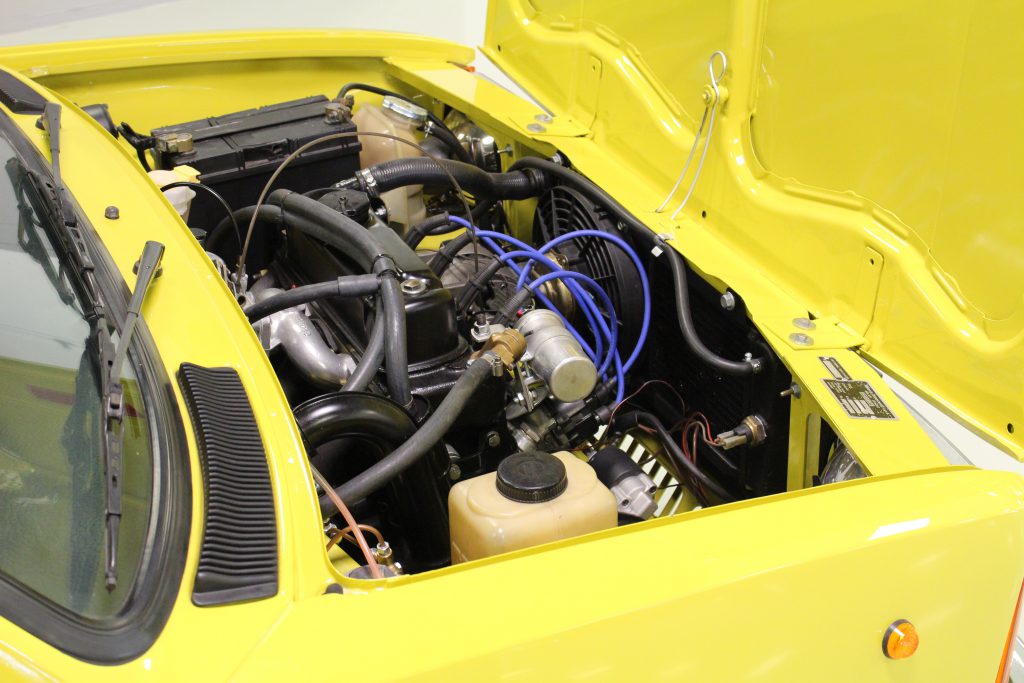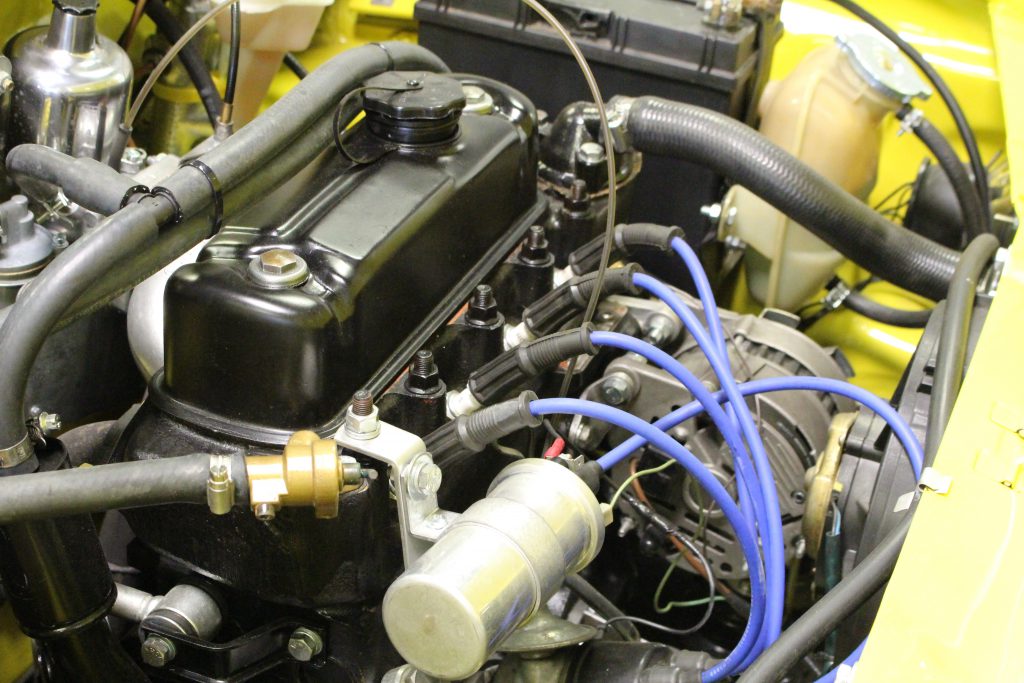 Interieur
De restauratie van het interieur werd zichtbaar door professionals uitgevoerd waarbij veel van de plastic delen werden vernieuwd. De deurpanelen en stoelen werden bekleed met een buitengewoon aantrekkelijke Tartan bekleding in grijs/groen/geel.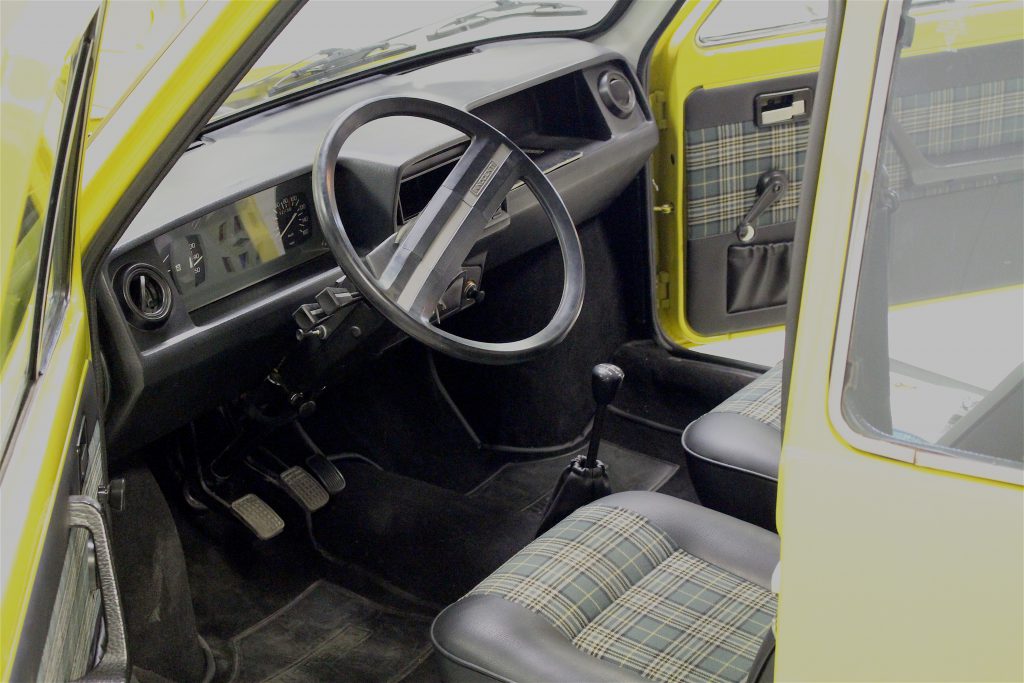 Interesse?
De vraagprijs van deze bijzondere Innocenti De Tomaso 90L is € 19.500. Op verzoek is het taxatierapport in te zien. Neem voor meer informatie contact op met Robert Haagsma via 06-24 113 793 of info@thecoolcars.nl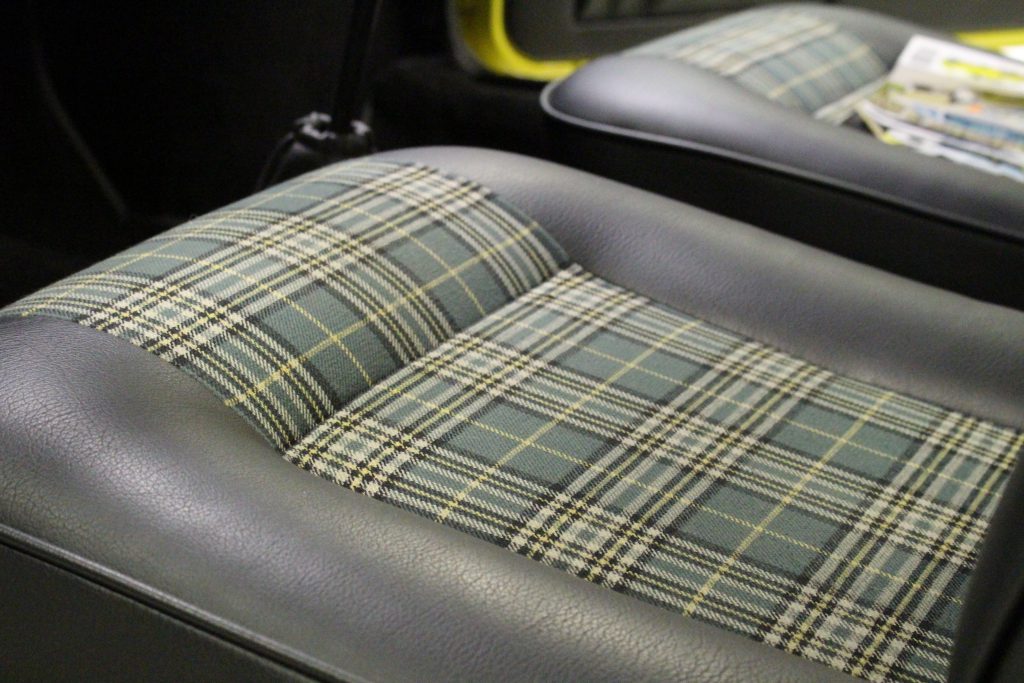 ENGLISH
History Innocenti De Tomaso 90L
In 1974, the newly formed company British Leyland Motor Company (BLMC) began production of the Innocenti Mini after acquiring Innocenti in 1972. The car was technically based on British Leyland's Mini but had a different body designed by Bertone that made it look much more modern. Just over a year later BLMC was already bankrupt, due to British mismanagement, after which Innocenti was acquired by the Italian De Tomaso.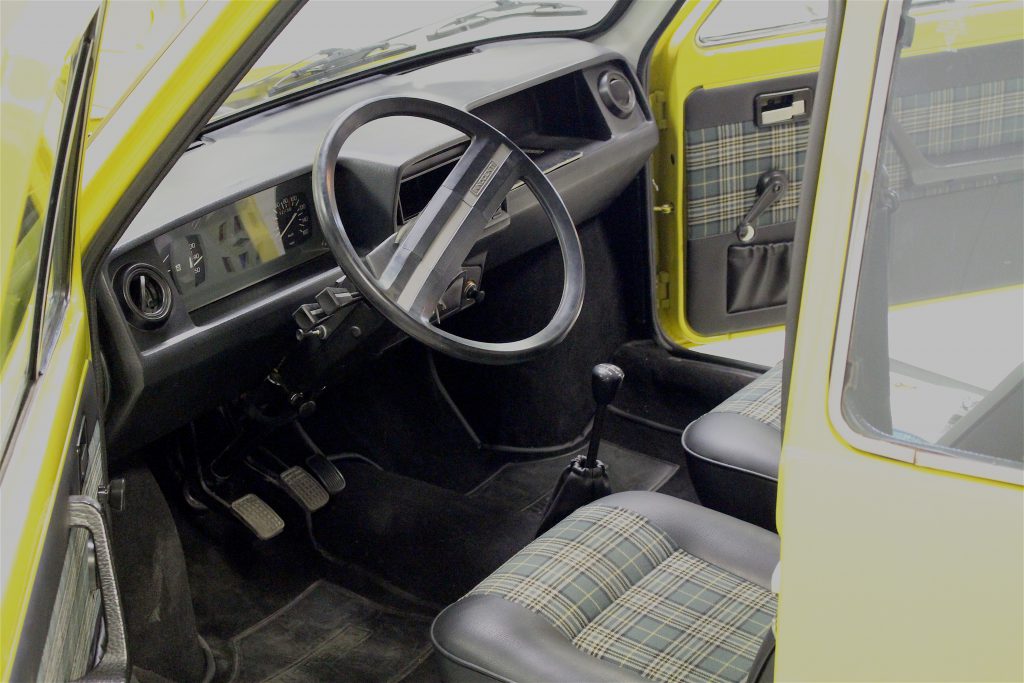 De Tomaso is particularly known for its brutal sports cars like the Mangusta and Pantera, cars with an Italian body and an American heart. Now it was a different matter to build a completely new bodywork, which looked more modern for the time, around the Mini. Thus, in 1976, the sports car brand suddenly had a small car in its range.
The Innocenti De Tomaso, as the car was to be called, was available as a 90L or 120L, the former possessing 900cc, the latter having a displacement of 1,275cc. During the course of production the supply of parts from England became increasingly difficult, so De Tomaso went in search of another manufacturer for the engines. That became Daihatsu with a new 1-liter three-cylinder with power from 31hp to 72hp for Turbo version.
Sales of the Innocenti De Tomaso became a small success and were built until 1993 after FIAT acquired the majority stake in Innocenti in 1991.
This 1981 Innocenti De Tomaso 90L
This one-of-a-kind Innocenti De Tomaso 90L was delivered new in Spain with build year 1981. In 2017, the current owner bought the British Italian from the first owner (!) and began an extensive restoration. This is an early example where the pure lines of the Bertone design are shown to their best advantage with, among others, the thin chrome bumpers. The current owner has restored the car to perfection, making it one of the best examples in the world.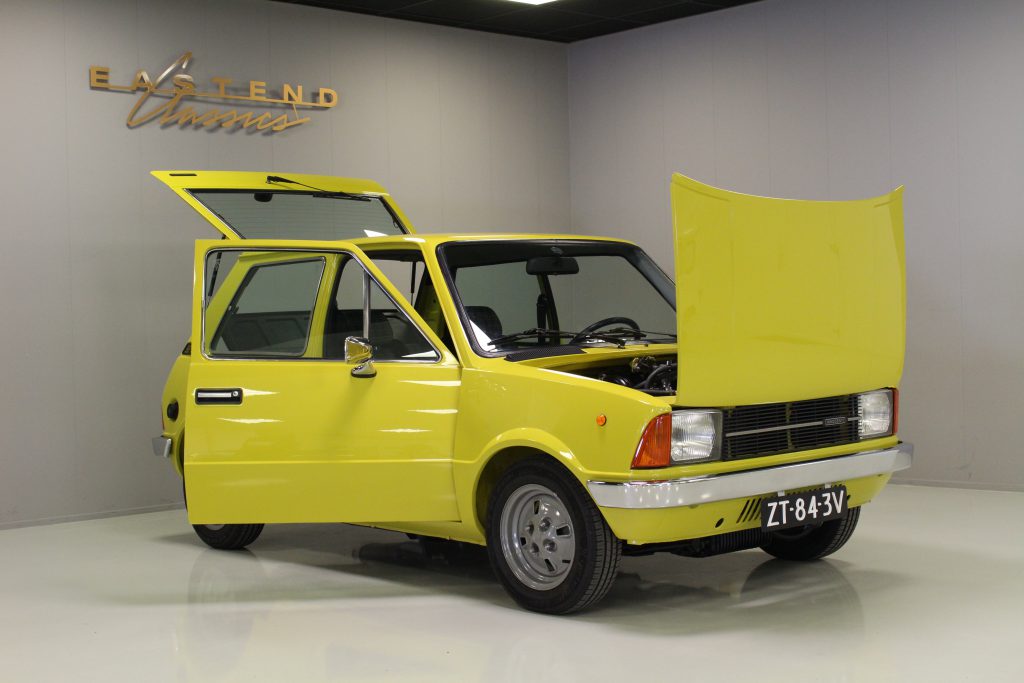 Technique
Once arrived in the Netherlands an extensive restoration began in which perfection was the standard. The body was restored from "bare-metal" and given a top-class paint job, a spectacular yellow with a hint of olive green. All engineering was overhauled or replaced, and the 998cc engine was replaced with a more powerful 1,275cc Cooper one.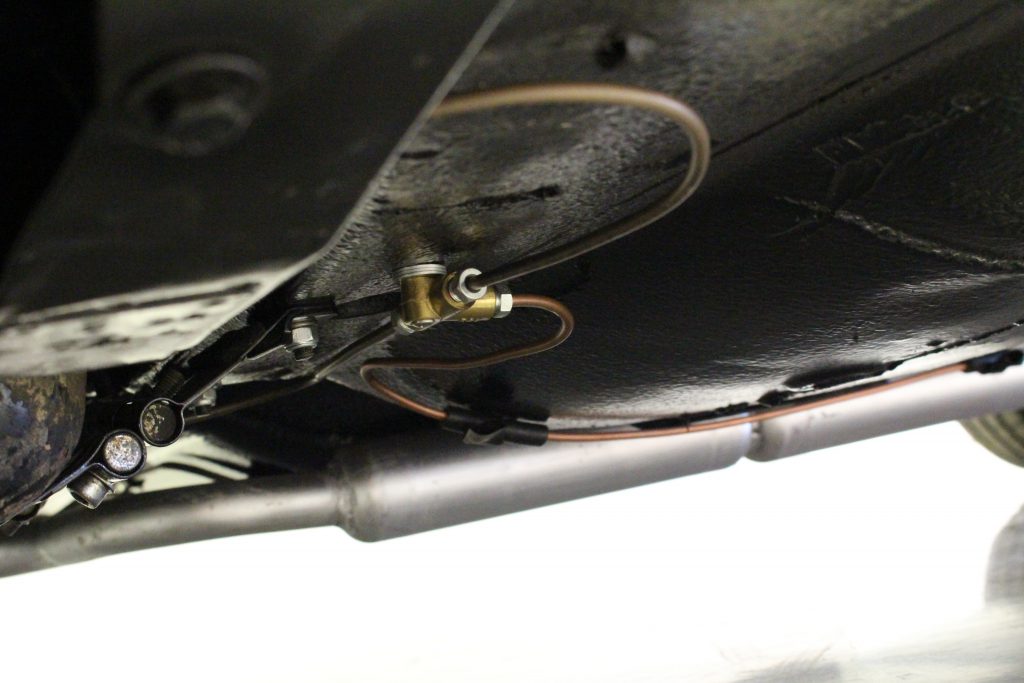 Interior
The restoration of the interior was visibly done by professionals with many of the plastic parts renewed. The door panels and seats were covered with an exceptionally attractive Tartan upholstery in gray/green/yellow.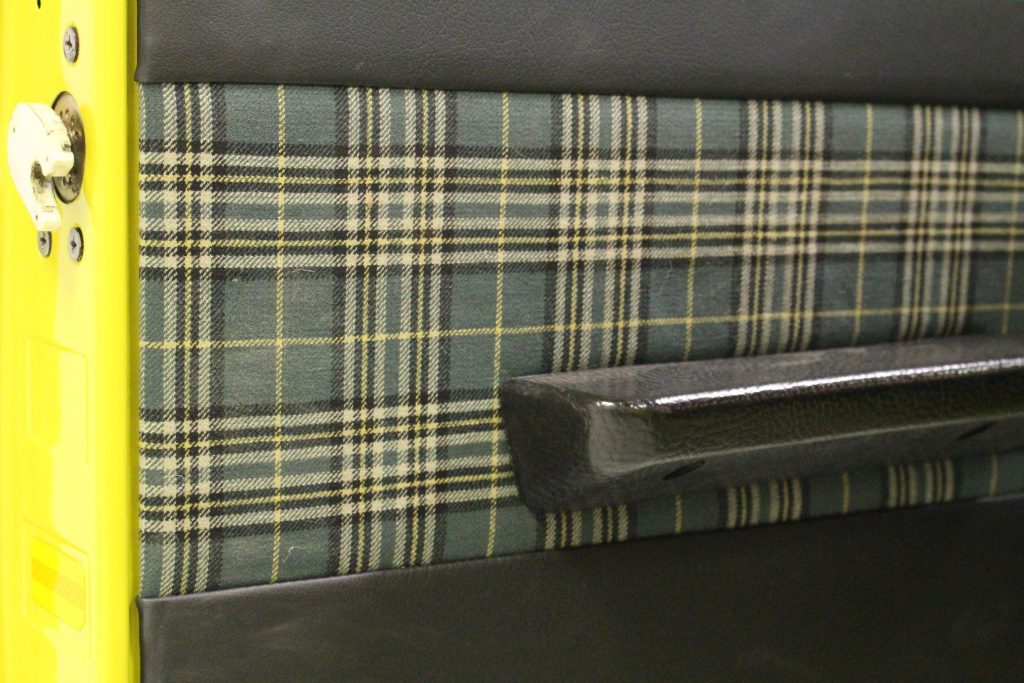 Interested?
The asking price for this special Innocenti De Tomaso 90L is € 19.500. The valuation report can be viewed upon request. For more information please contact Robert Haagsma at 06-24 113 793 or info@thecoolcars.nl.