De VW 411 en de VW 412, ook wel Type 4 genoemd, werd van 1968 tot 1974 gebouwd. Het model was leverbaar als 2- of 3-deurs sedan en als 3-deurs variant. Achterin lag een 1.679cc of 1.795cc luchtgekoelde boxermotor. Zowel de 411 als de 412 werden geen verkoophit met slechts 367.728 geproduceerde exemplaren in 6 jaar tijd. De Volkswagen-fabrieken in Brazilië, Mexico en Nigeria hebben van 1975 tot 1982 de Brasilia geproduceerd. Dit was een iets kleiner, op de 412 gebaseerd model met een 1600 motor. De opvolger van dit model was de Passat.
VW 412 LE
Deze goudkleurige VW 412 LE uit 1973 wordt in Duitsland te koop aangeboden door Garage 11. De auto zou nieuw besteld zijn door de Belgische Volkswagen importeur voor eigen gebruik en rolde als US-model uit de fabriek (wel met kilometerteller).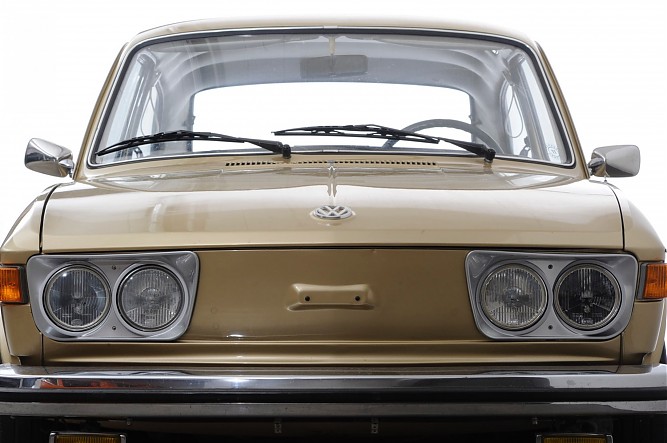 In 2013 zou de motor van de VW gereviseerd zijn. Daarnaast vallen de Porsche velgen, Philips radio en standkachel op als opties. Men vraagt € 14.900 voor de zeldzame Duitser.
Deel hieronder je mening over deze VW!